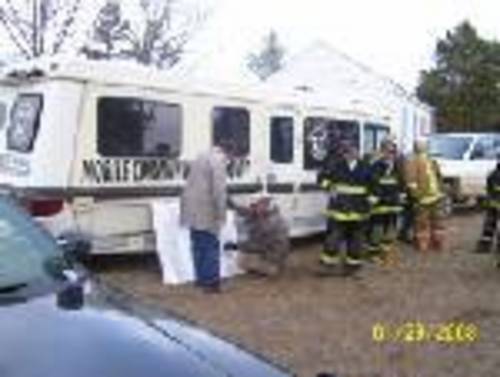 Mapping out efforts to stop the wild fires.
The Mobile Command and Communications Unit (MCCU) is a self contained unit providing command and control at the scene of an incident or disaster. The unit is equipped with multiple radio systems and generator power. The MCCU can be utilized in different emergency situations. The MCCU has most of the same radio capabilities of the Sheriff Department's Dispatch Center. All emergency personnel can be dispatched and paged from the MCCU. The MCCU is a joint endeavor with the Izard County Office of Emergency Management and was obtained through a Law Enforcement Terrorism Prevention Program.

MCCU is utilized in Feb.2008
during the wildfires.