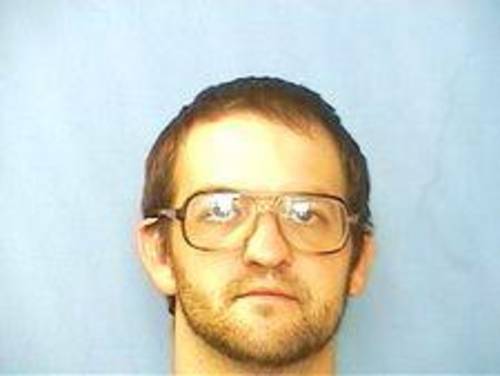 Joseph Lyons
A follow up investigation of a motor vehicle accident and a theft report that both occurred December 19 on Lafferty Road near Mt. Pleasant has resulted in numerous charges against the driver. Deputy Carl Russell of the Izard County Sheriff's Department responded early the morning of December 19 to a report of an accident to find no one near the vehicle. Later, Russell discovered the driver of the vehicle who identified himself as Michael Lyons at a Mt. Pleasant business. After the driver was transported by ambulance to a Batesville hospital, it was determined that the driver was actually Joseph Lyons, the brother of Michael Lyons.
Early afternoon, a report was made to the sheriff's department by a resident on Lafferty Road that three guns had been stolen from his residence the previous night. Sheriff Tate Lawrence said the accident involved vehicle and the area near the accident scene were searched and first found was a quantity of ammunition matching that of the stolen guns and short time later further off the road, the stolen guns were discovered.
Joseph Lyons, age 27 of Batesville faces charges of theft of property, careless driving, leaving the scene of an accident, driving on a suspended license and criminal impersonation. A warrant has been issued for his arrest relating to these charges.
News Release
For Immediate Release
January 9, 2012
POC: Sheriff Tate Lawrence