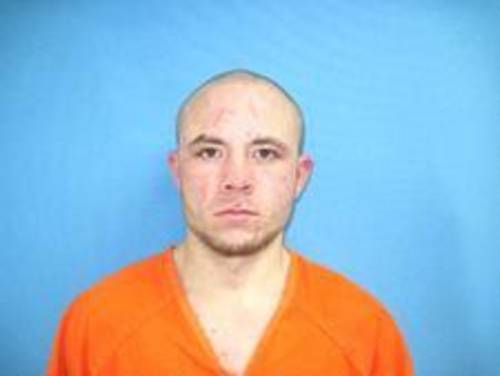 Thomas Junior Smith
A twenty year old Salem man, identified as Thomas Junior Smith of Salem was arrested January 3rd on multiple charges relating to the theft of a truck and fraudulent use of a credit card.
A 2002 truck belonging to Roese Construction was reported January 3 as being stolen from behind Fred's Store in Melbourne between December 30 and January 3rd. The truck was located a couple of days later near the Belview Baptist Church near where Smith had earlier ran from Izard County deputies as they were pursuing him relative to an incident of credit card fraud.
It was noted that the driver's seat of the truck was positioned as close as possible to the steering wheel making it possible for the five foot, three inch Smith to drive the truck.
Izard County Sheriff Tate Lawrence said that in addition to the theft of property charge relating to truck, Smith is also accused of using a credit card of another person that was mistakenly misplaced by a previous customer of the Red Mule Station in Melbourne. Smith claimed to the store clerk when questioned by her that the card belonged to a companion but he would not have the so called companion to come in the store when asked to do so. When questioned by authorities Smith admitted using the card and when asked said he placed the card some where along the creek behind the store. Deputies located the card across the creek from Red Mule.
During the investigation, it was also determined that Smith had used the card at nearby Sonic as well. Charges relating to the credit card use include fraudulent use of a debit card-three counts, each a class "a" misdemeanor; fleeing, a class "c" misdemeanor; theft of lost or mislaid property, a class "b" misdemeanor; and theft of property-two counts, each a class "a" misdemeanor.
Smith was previously incarcerated in the Arkansas Department of Correction relating to a truck theft charge out of Izard County. Sheriff. Lawrence said that Smith is being held in the Izard County Detention Facility on a $5,000 bond and a parole hold.
News Release
For Immediate Release
January 9, 2012
POC: Sheriff Tate Lawrence
870 368 4203