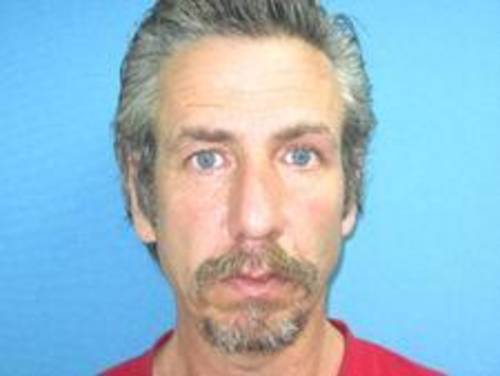 PHILLIP COSTANZO
Phillip Thomas Costanzo, age 48 of Boswell Road, Calico Rock was arrested March 6 following a investigation involving physical abuse of a one year old boy. According to Sheriff Tate Lawrence, Costanzo was babysitting the boy while the boy's mother ran errands. Upon her return, the one year old had significant bruising on both sides of his face. When the mother asked Costanzo how the bruising occurred, Costanzo said that he did not know. When questioned by sheriff's investigators, Costanzo initially denied any wrong doing but later confessed. Sheriff Lawrence said the child had imprints of a hand on both sides of his face. Lawrence further stated that it was his understanding that Costanzo had recently moved from California and has a lengthy criminal history. Costanzo was charged with domestic battering second degree, a class "c" felony and remains in the Izard County Detention Facility on a $20,000 bond set by District Judge David E. Miller.
In an unrelated matter, Steven Duane Hood, 45 of Pineville was arrested for driving while intoxicated following a late night traffic stop in Calico Rock on March 10. Hood was also charged with driving left of center and operating a motor vehicle without insurance. Hood was released Sunday from the Izard County Detention Facility after posting bond in the amount of $1,360.
Bill Joe Binnion, Jr., age 42 of Franklin was arrested Sunday afternoon on charges of driving while intoxicated, driving too fast for conditions, and refusal to submit to a chemical test. Binnion remains in the Izard County detention Facility in lieu of $1,185 bond.
Tanya Lynette Turner, age 42 of Melbourne was arrested Friday morning for driving on a suspended license along with careless and prohibited driving. Turner posted bond in the amount of $435 the day of her arrest, given a court date, and released.
Laci Dawn Jones, age 20 of Melbourne was arrested Sunday night on an Independence County warrant. Jones remains in the Izard County Detention Facility.
Jeremy David Wray, age 33 of Oxford was jailed March 5 on orders of Judge John Dan Kemp. Wray had violated provisions of the Izard County Drug Court. Wray was released following a two day commitment.
News Release Note: Picture of Costanzo provided
For Immediate Release
March 12, 2012
POC: Sheriff Tate Lawrence
870 368 4203