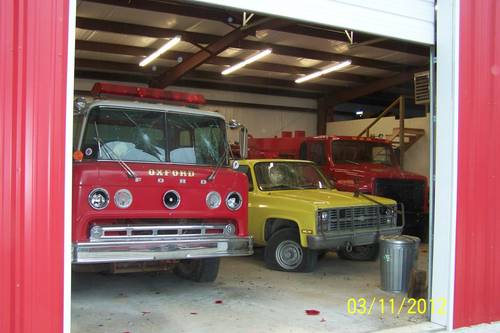 Izard County Sheriff Tate Lawrence said today that multiple and numerous felony charges are being filed against a Missouri threesome who went a crime spree in Izard County over a three or four month period as well as in Stone and Fulton counties in Arkansas and four southern Missouri counties.
The three from Missouri including an adult male and two juveniles-one male and one female will be charged with crimes in connection with the destruction of grave markers at the Old Philadelphia Cemetery on Larkin Road in late 2011. They will also be charged with vandalizing grave markers at Reeves Cemetery and the theft of copper wiring from the nearby church off the Guion Road that occurred around Christmas. The three will also be charged with the December breaking into and theft from the Tally Ho Club located near the intersection of state highway 69 and Lacrosse Road near Melbourne. A similar incident occurred at the Tally Ho where liquor was stolen more recently will result in charges to the three.
Sheriff Lawrence also said the two males and one female will be charged in connection with the theft of property from a home and farm located on state highway 223 in northern Izard County and theft from Wise's Chapel located north of the Pineville Community. One or more of the three will be charged in connection with two separate incidents of breaking and entering of the City of Calico Rock warehouse along with theft of property from that warehouse.
The three, according to Sheriff Lawrence ,will also be charged with the recent vandalism of Brockwell Substation of the Oxford Fire Department where three fire department trucks were heavily damaged and a chainsaw and other equipment taken.
In addition to charges relating to these criminal acts, Sheriff Lawrence said investigators are reviewing other criminal cases that might be tied to these individuals. The adult male, the apparent leader of the group, worked for a monument and vault company and knew the whereabouts of the cemeteries involved. Sheriff Lawrence said he will be requesting that the two juveniles be charged as adults due to severity of the crimes.
When charges are filed and arrests are made, more information will be provided regarding the three. Chief Investigator Charles Melton and Senior Deputy J.T. Baker of the Izard County Sheriff's Department are leading the investigation.
News Release
For Immediate Release
April 1, 2012
POC: Sheriff Tate Lawrence
870 368 4203