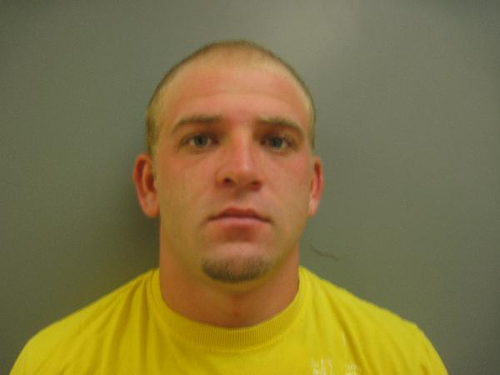 ALEXANDER ROUSE
Additional charges have been brought against a probationer who was earlier arrested for a parole/probation violation. Sheriff Tate Lawrence said that Alexander Blake Rouse, age twenty of Salem is now facing charges relating to two separate incidences of theft of property and a charge of not paying for gasoline at a Melbourne convenience store..
Rouse is charged with criminal trespass and the August 21st theft of an 18 ft. flatbed bed trailer taken from the Kever property near Melbourne. During the course of the investigation, Sheriff Lawrence said that it was determined that Rouse and a male juvenile had taken the trailer during the night and sold the trailer to a used car dealer in West Plains, Missouri. The trailer was located has been retrieved by the Izard County Sheriff's Department and returned to the owner. The male juvenile has been charged in Juvenile Court with the same charges and was ordered by the court to be on house arrest. Rouse remains in the Izard County Detention Facility and is a person of interest in other theft cases in Izard County. The trailer was valued at $1,000.
Blake and two male juveniles have also been charged in the recent theft of a drum set from the youth center of Beliview Baptist Church in Melbourne. According to information obtain during the interview of the three, the drum set was taken from the carport of the youth center and taken to a Mountain Home pawn shop. Sheriff Lawrence said that one of the male juveniles was assisted in the pawn process by an unidentified adult male because the juvenile did not meet the age requirements for pawning an item. The drum set, valued at $100 was not retrieved but restitution in that amount will be request in court, Lawrence said. Blake and the two juveniles were charged with theft of property and criminal trespass.
In yet another case of theft, a warrant has been issued and an arrest is pending against Garian Gregrey Osborn, age 19 of Mount Pleasant. Osborn is accused breaking into a home of Earnest Martin at 600 South Main Street in Mt. Pleasant and stealing $2,000 worth of items and causing $2,000 in damages to the property. According to Sheriff Lawrence, Osborn is charged with residential burglary, a class "b" felony and theft of property, a class "a" misdemeanor.
News Release NOTE: Picture of Rouse provided
For Immediate Release
September 10, 2012
POC: Sheriff Tate Lawrence
870 368 4203