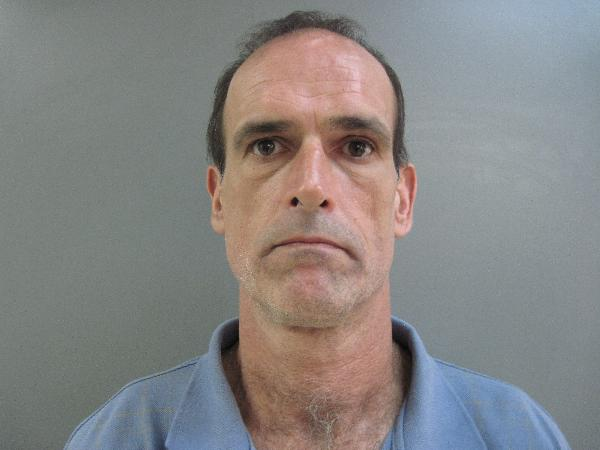 TIMOTHY ALLEN
Timothy Lee Allen, age 46 of Augusta was arrested by the Izard County Sheriff's Department on October 23 following information from Woodruff County authorities that they had a felony forgery warrant on Allen. Earlier, the latter part of the previous week, Izard County Sheriff Tate Lawrence was advised by a Calico Rock mother that her small child had been taken from Izard County to Woodruff County by Allen who did not have established parental or guardian rights to child and that she wished to file a compliant of kidnapping if the child was not returned to her. Sheriff Lawrence contacted Woodruff Sheriff Bruce Golden advising him of the situation and where he expected the child to be in Augusta. Woodruff County authorities acted on the information, located the child but was presented a birth certificate by Allen indicating that Allen was the father of record ,but it was latter determined the document had been forged by Allen. Sheriff Golden advised Sheriff Lawrence that Allen was thought to be in Izard County and that Woodruff had a warrant for his arrest. The child was returned to the mother and Allen was arrested on forgery charges when he returned to Izard County . Izard County transferred custody of Allen later in the day of his arrest to Sheriff Golden.
Izard County Deputies were dispatched to Calico Creek in the Peppersauce Alley area of Calico Rock Friday night in response to a female who sounded to be suicidal. Upon arrival, Deputy Rick Hall observed a female latter identified as Brenda Sutton standing near the water's edge attempting to take off her jacket and then attempted to jump into the water. Deputy Hill grabbed on to Sutton to keep her from jumping, but both Hill and Sutton went over the bank toward the water with Hill holding her all the while until Deputy Phil Story arrived to assist. Hill and Story were able to prevent Sutton from going into the water. Sheriff Tate Lawrence said two passerby rendered assistance to the two deputies in preventing Sutton going into the water. After pulling Sutton to safety, she remained combative and continued to resist as she was arrested on charges of public intoxication and disorderly conduct. Sutton, age 40 remains in the Izard County Detention Facility on a mental evaluation hold. Sheriff Lawrence expressed his appreciation to Rick Smithson and Luther Pittman in providing assistance.
David Keith Crider, age 23 of Oxford was arrested October 24 on charges of driving while intoxicated, driving left of center, and having no driver's license. Crider was released from the Izard County Detention Facility two days before his October 24, where he had been held since August 23 on a probation/parole violation. Crider remains in jail on a $1510 bond pending a November 5th drug court appearance.
Jamie Clayton Stapleton, age 33 of Dolph was arrested October 23 on charges of driving on a suspended license and operating a vehicle without license plates. Stapleton posted bond the day of his arrest in the amount of $555, given a court date and released from the Izard County Detention Facility.
Tommy Ray Moser, age 31 of Batesville was arrested October 24 a an Izard County District Court contempt warrant. The contempt warrant stemmed from Moser leaving a rehabilitation facility before completing the program and not reporting to court following his earlier arrest involving a domestic situation. Moser appeared in Izard County District Court and ordered to not be around or on the property of the complaining relative.
George Tunnicift, age 48 of Dolph was jailed October 25 following his commitment in Izard County District Court for an alcohol offense and child support enforcement warrant.
Paul David Beaver, age 28 of Horseshoe Bend was arrested October 22 on a hold for transfer a regional punishment facility of the Arkansas Department of Correction.
Bobbie Jo Bookout was jailed October 22 on a 14 day commitment for contempt of drug court.
Two Izard County juvenile females were charged October 23 on criminal mischief charges following a compliant that the juveniles had "keyed" the paint on another's vehicle and for writing obscenities on the glass of the vehicle. The juveniles are scheduled to appear in Izard County Juvenile Court.
A juvenile female was arrested October 25 on the charge of assault second degree. The stems from the juvenile swinging at her legal guardian. The juvenile was transported to the White River Regional Juvenile Detention Facility in Batesville and is scheduled to appear in court on Monday.
News Release
For Immediate Release
October 29, 2012
POC: Sheriff Tate Lawrence
870 368 4203
Note: Picture of Allen provided