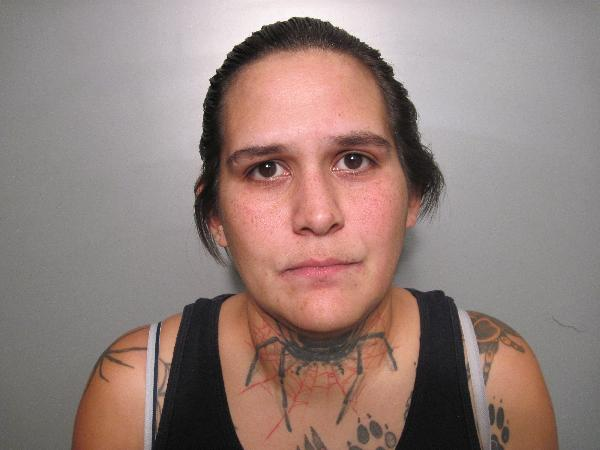 TERRY SWEENEY
Terry Lynn Sweeney, age 29 of 3025 Old Larkin Road in Melbourne was arrested Friday on a theft of property warrant. Sweeney is accused to stealing a garden tiller from Dana Beeler. The tiller had been pawned June 11, 2012 at a local pawn dealer and the serial number of the pawned tiller matched the number of the one reported stolen from Beeler in May of this year. Sweeney told investigating deputies that she had purchased the tiller along with an extended warranty from Home Depot in Mountain Home during May 2012. However, the tiller manufacturer said the tiller was shipped to Home Depot Distribution in March of 2009 and Home Depot in Mountain home said they had no record of any warranty registration in the name of Sweeney. Sheriff Tate Lawrence said that Sweeney later stated that she might have purchased the tiller from Wal Mart. Sweeney was released from the Izard County Detention Facility the day of her arrest and given a court date of December 20, 2012.
Amelia Irene Peek, age 35 of 3187 Zion Road, Evening Shade was arrested December 12 on warrants for assault on a family member third degree and harassing communications. Sheriff Lawrence said that Peek was released the day of her arrest and given a court date.
Antonio Sanchez, age 23 of Calico Rock was arrested Saturday on an Izard County failure to appear warrant. Sanchez remains in the Izard County Detention Facility in lieu of $1,500 cash bond and a hold from Baxter County.
Kristie Michelle Grimes, age 36 was returned Sunday to the Izard County Detention Facility from the McPherson Unit of the Arkansas Department of Correction to appear in Izard County Circuit Court on Monday.
News Release
For Immediate Release
December 16, 2012
POC: Sheriff Tate Lawrence
870 368 4203
Note: Picture of Sweeney provided