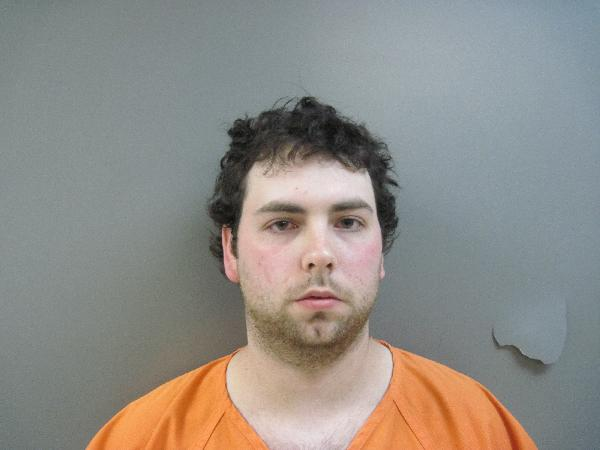 DAVID FOSTER
Late Thursday night Izard County Deputies Phil Story and Richard Williams were displaced to a fight in progress at 66 Old Staggs Road, Calico Rock. The mother of the victim stated that her daughter had called her and while on the phone with her she could hear a lot of screaming. The mother further stated that about ten minutes later, her daughter showed up at her house with her children and that she had red marks on her body and was crying. Emergency medical personnel were called to assess her injuries but was not transported to a hospital. According to the victim, David Foster, age 24 of 107 Indian Hollow Road, Calico Rock threw a plate of food at her and hit her in stomach and that he grabbed her and hit her in face then shoved her into hockey table. The victim further stated that Foster threw her to the ground and then dragged her by her feet. Foster was charged with domestic battering third degree and two counts of child endangerment. Foster posted bond the following day in the cash amount of $500, given a court date and released from the Izard County Detention Facility.
Donald Jason Eheart, age 31 of Larkin Road, Melbourne, was arrested March 26 on a parole/probation violation. Eheart remains in the Izard County Detention Facility in lieu of $10,000 bond.
Michael Allen Liscomb, age 31 of Melbourne was arrested March 26 for violating a not contact order. Liscomb was also placed on a probation/parole hold and is being held without bond. Sheriff Tate Lawrence said that Liscomb has frequent encounters with law enforcement.
Kyle James Salamone, age 33 of Mammoth Spring was arrested March 25 for criminal contempt of court. Salamone remains in the Izard County Detention Facility on a no bond status.
Billy Gene Middleton, Jr., age 39 of Locust Grove was arrested March 27 on contempt of court charges relating possession of illegal drugs and drug paraphernalia. Middleton remains in the Izard County Detention Facility in lieu of $1,465 cash bond.
Keyton Brianne McCurley, age 19 of Fifty Six was arrested Sunday on a violation of Arkansas hot check law warrant. McCurley posted bond the day of her arrest in the amount of $430 cash and was released.
Lonnie Rome Raymond Harmon, age 26 of Piggott was arrested March 26 on a child support enforcement warrant. Harmon remains in the Izard County Detention Facility in lieu of $467 bond.
News Release NOTE: Picture of Foster provided
For Immediate Release
April 1, 2013