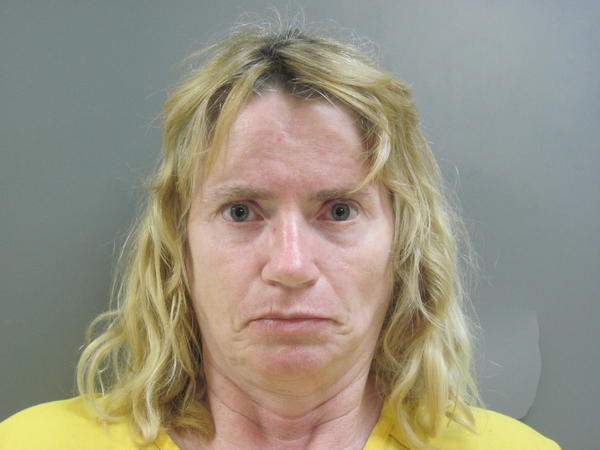 LINDA FAYE TININ
Linda Faye Tinin, age 51 who gave an address in Norfolk has been charged with arson as the result of a fire at the residence of Lillian Loosey off state highway 5 north of Calico Rock. The Tuesday afternoon fire damaged the west end of the structure.
Lillian Loosey was not home at the time of the fire but another resident at the home gave a detailed description of an individual seen fleeing the property, getting into a vehicle and driving off. Sheriff Tate Lawrence said that deputies spent the late afternoon and early evening unsuccessfully trying to locate Tinin. The following morning Tinin contacted the Izard County Sheriff's Department and talked with Sheriff Lawrence who later met her in Calico Rock and placed her under arrest and an investigative hold.
Formal charges of arson, a class "c" felony, were filed Thursday, May 30 and bond was set by Circuit Judge Tim Weaver in the amount of $5,000. Tinin posted bond the following day and was released with a court date from the Izard County Detention Facility.
Sheriff Lawrence said that Tinin's son, Joshua Loosey was killed in January of this year and that his uncle, Harvey Loosey was charged with murder and is out on bond awaiting trial. A couple of weeks ago, in another county, it was reported that shots were fired into the structure occupied by Harvey Loosey. This past Sunday night, it was reported that Lillian Loosey's automobile was shot while parked in her carport at the north Calico Rock address. The Izard County Sheriff's Department continues to investigate the shooting of the automobile.
Sheriff Lawrence, at the time of Joshua Loosey's death, said that there was an apparent long standing feud between family members over land. Linda Tinin, who has since went by several last names was at one time married to Harvey Loosey's brother,that Lillian Loosey is the mother of Harvey Loosey making Tinin an ex- daughter law of Lillian Loosey, the arson victim.
News Release, For Immediate Release, May 31, 2013, POC: Sheriff Tate Lawrence, 870 368 4203
Note: Picture of Tinin provided