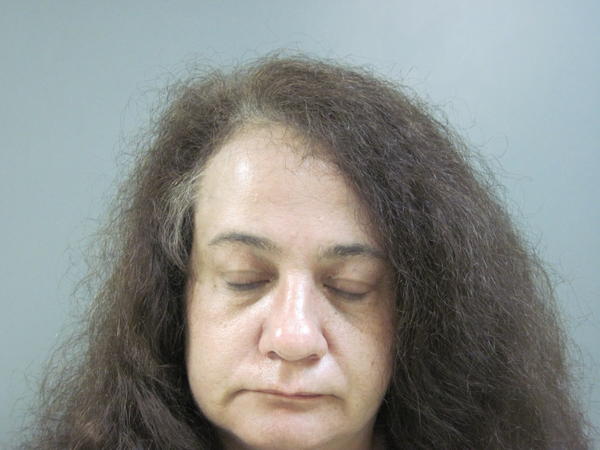 BETH FREY
A Saturday night, May 25 traffic stop by Izard County Deputy Acy Beebe has resulted in multiple drug charges on Beth Frey, driver of the vehicle. During the traffic stop, Beebe's K-9 partner Hugo, a certified drug dog alerted on five three separate locations of the vehicle, three locations on the driver's side and two on the passenger side.
Sheriff Tate Lawrence said that during a search of the vehicle numerous drug and drug related items were found including a plastic bag containing pills, a green leafy substance, and a crystalline substance, a glass bulb made into a smoking device, a metal left grinder with green leafy residue, rolling papers, a set of digital scales, another smoking device and three additional baggies having white residue.
Frey, age 47 of Jacks School House Road near Evening Shade was formally charged May 29th with six drug offenses including possession of a controlled substance- methamphetamine with the intent to delivery, a class "b" felony; possession of drug paraphernalia for using meth; a class "d" felony; possession of hydrocodone, a class "d" felony; possession of marijuana, a class "a" misdemeanor; possession of paraphernalia for marijuana use, a class "a" misdemeanor; and possession of drug paraphernalia for packaging methamphetamine, a class "b" misdemeanor. Circuit Judge Tim Weaver set bond for Frey, who remains in the Izard County Detention Facility, at $10,000.
Assisting Deputy Beebe with the charges were Investigator James Humphrey of the 16th Judicial District Drug Task Force and Chief Investigator Charles Melton of the Izard County Sheriff's Department.
News Release, For Immediate Release, May 31. 2013, POC: Sheriff Tate Lawrence, 870 368 4203
Note: Picture of Frey provided
.