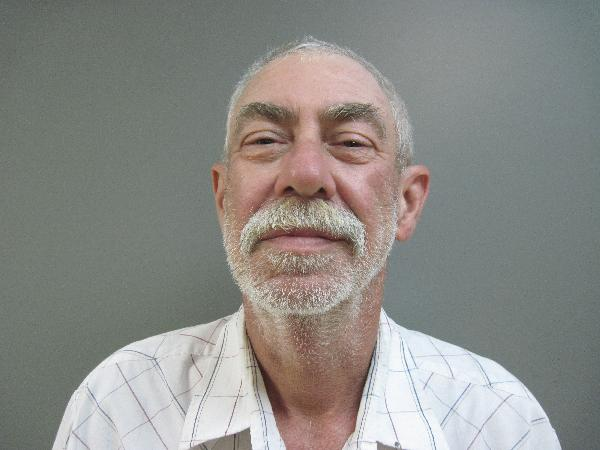 JOHNNY CARTE
Johnny D. Carte, age 62 of Evansville, Arkansas was arrested on Wednesday on the charge of rape, a class "y" felony. The charge stems from an incident that occurred approximately 18 years ago involving a small male child about the age of six or seven and the incident involved deviate sexual activity with this child. The crime, according to Sheriff Tate Lawrence was not reported to authorities at it the time it happened. It occurred near Calico Rock and was uncovered during a recent investigation by the Arkansas Attorney Generals Office of Carte having child pornography images stored on his computer in his home in northwest Arkansas. During the course of the investigation, Carter admitted to having sexual relations with the minor child. Carte said during the interview that he had an attraction to young boys and that he had sexually abused several children during the course of his lifetime dating back to 1980. Sheriff Lawrence said it was his understanding that similar charges from other counties in Arkansas are likely .Carte is being held in the Izard County Detention Facility in lieu of $100,000 bond.
In another matter of possible sexual assault, Sheriff Lawrence said his department is investigating allegations that a Cave City man committed sexual acts with an underage female. According on Lawrence, this alleged act occurred in Izard County and another act possibly committed toward this underage female by an Izard County man in Baxter County. This initial investigation of the Baxter County incident has been forwarded to the Baxter County Sheriff's Department. The Cave City man, arrested August 24, remains in the Izard County Detention Facility pending charges.
In unrelated matters, Jesse Daine May, age 30 of Gorby Road, Calico Rock was arrested Thursday on charges of terroristic threatening and harassing communications. May was charged following a compliant by the female victim that May made these threats to her cell phone which she saved and were reviewed by Sheriff Lawrence. May was released from the Izard County Detention Facility after appearing before Judge David E. Miller.
Brian Manual l Wells, age 40 of Red Lamb Road, Melbourne who was arrested August 17 on theft of property charges is now facing additional charges for acts committed while incarcerated. Wells purposely activated the fire safety system in the jail causing flooding and other damage to the facility. Wells was formally charged Thursday with two felonies: one, impairing the operation of a vital public facility; and two, criminal mischief in the first degree. Bond for Wells was increased with $2,500 to $22,500.
Edna Dee Diana, age 49 of Mountain View was arrested Friday morning pending theft related charges. Diana is also being held on DeSoto, Mississippi charges. She will likely be extradited to that state following formal Arkansas charges.
Randall Scott Lipford, age 49 of Salem was arrested Friday for driving on a suspended license. Lipford was released from the Izard County Detention Facility after posting a $380 bond.
Brandi Jo Withrow, age 29 of Salesville was arrested August 20 on a Mountain Home misdemeanor warrant. Withrow was transported to Baxter County the day of her arrest.
Ben G. Fitzsimons, age 21 of Cave City was arrested August 19 on warrants of failure to appear and failure to pay fines. Fitzsimmons was released August 22 after appearing before District Judge David E. Miller.
Mathew Lance Livingston, age 28 of Horseshoe Bend was arrested Saturday on a failure to appear warrant and remains in the Izard County Detention Facility on a no bond status
Travis Dean Armistead, age 30 of Jordan was arrested August 20 on a failure to pay fines warrant. Armistead appear in Izard County District Court August 22 and was released.
Debra Jean Teegarden, age 51 of Brockwell was arrested August 21 following an incident at a Melbourne medical clinic. Teegarden was charged with disorderly conduct and later released to an area hospital.
Lindsey Michelle Carter, age 20 of Melbourne was arrested Saturday on a misdemeanor warrant from Independence County where she was transferred.
.
News Release, For Immediate Release, August 26, 2013, POC: Sheriff Tate Lawrence, 870 368 4203
Note: Picture of Carte provided to print media