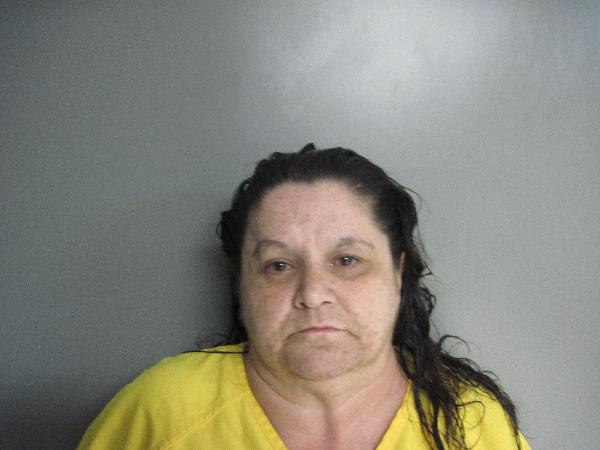 EDNA D. DIANA
********************Update to an August 26, 2013 News Release ***************
Edna D. Diana, age 47 of Mountain View was formally charged Monday with theft and possession of a controlled substance after being arrested Friday pending a further investigation. The theft charge stems from a compliant from a couple residing on Riverview Lane near Sylamore. In the compliant, it was stated that $2,000 in cash and Fentanyl patches were taken from the female complainant's purse. Sheriff Tate Lawrence said that Mountain View Police Chief Terry Rutledge initially interviewed Diana and obtained her confession to have taken the cash and the prescription medication. Agent James Humphrey of the 16th Judicial District Drug Task Force said the patches had been cut into small chewable pieces and when ingested the time release design of patch provides for a "high".
Diana remains in the Izard County Detention Facility on a $10,000 bond set by District Judge David E. Miller and an extradition hold out of the state of Mississippi.
News Release, For Immediate Release, August 27, 2013, POC: Sheriff Tate Lawrence, 870 368 4203
NOTE: :Picture of Diana provided print media.