| | | | |
| --- | --- | --- | --- |
| CODI SCHALES | TRYSTIN HOWELL | STACY ALBERSON | RICHARD COHN |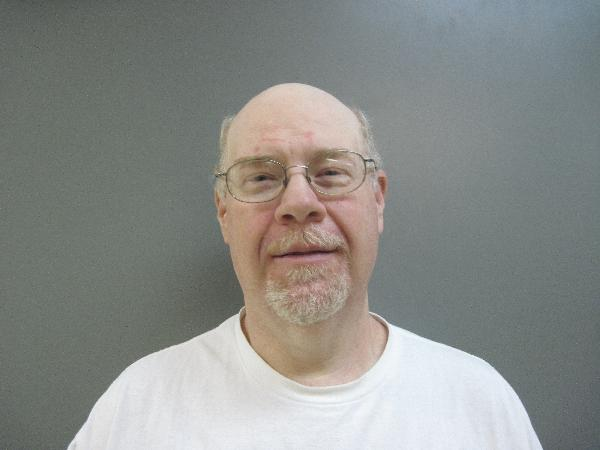 BOBBY EDDY
Law enforcement converged on Horseshoe Bend early Friday morning to execute drug related arrests warrant. Sheriff Lawrence said that some folks in Horseshoe Bend were awakened around 6:00 a.m. to knocks of deputies armed with arrest warrants as this sweep was conducted. . The warrants were the result of undercover work done during the past few months. The sheriff said that three teams of officers converged on the residences of these drug dealers simulantiously during these early morning hours.
Codi D. Schales, also known as Codi Howell, age 20 was arrested at a residence on Camaro Street in Horseshoe Bend and charged with two counts of delivery of a controlled substance oxycodone and delivery of a controlled substance in proximity to a certain facility. The delivery charges are a class "c" felonies and the delivery in proximity to a certain facility in an unclassified felony. Scholes is accused of selling these controlled substances near the Horseshoe Bend City Park. Another controlled buy was made at a residence 1305 Ridge Circle in the trailer park. Bond for Schales was set at $10,000 by District Judge David E. Miller. Schales remains in the Izard County Detention Facility.
Trystin Robert Howell, age 24 was arrested at 600 Wren Drive in Horseshoe and charged with delivery of a controlled substance- oxycodone. Delivery of oxycodone is a class "c" felony. Howell was arrested week before last on assault charges and last week on disorderly conduct charges. While incarcerated last week on the disorderly conduct charges, Howell said that he removed the blades from a disposal shaving razor and swallowed the blades. Howell was taken to the medical center in Calico Rock and later transferred to Baxter Regional Mt. Home. Medical information indicates that Howell did not swallow the blades but told jailers he did so in order to get out of jail. Howell, as result on the razor incident has been additionally charged with impairing the operation of a vital public facility, a class "a" misdemeanor. Still additional charges are pending relating to the razor blade incident. His time out of jail was short. Howell remains in the Izard County Detention Facility in lieu of $5,000
In another Friday morning arrest, Stacy Ann Alberson, age 37 of 1305 North Bend Drive was charged with a class "c" felony relating to her selling a controlled substance –oxycodone .Alberson remains in the Izard County Detention Facility in lieu of $5,000 bond. Alberson was arrested about a month ago on meth charges when she parked her vehicle in the Izard District Court parking lot and Senior Deputy Gabe Sanders ran his drug dog around vehicles in the lot and his K-9 alerted on her car. After a search of the vehicle, a quantity of methamphetamine was discovered.
Another Horseshoe Bend resident was arrested earlier in the week for a drug related offense. Richard Cohn, age 26 of 1311 Mobile Lane was charged November 10 with possession of a controlled substance with the intent to deliver. Cohn's vehicle contained a quantity of a substance that filed tested positive as crystal methamphetamine. Distribution of methamphetamine is a class "b" felony. Cohn was released from the Izard County Detention Facility after posting bond in the amount of $10,000.
Bobby Ray Eddy, age 46 of 1201 Cedar Lake Drive was arrested and charged with delivery of a controlled substance-hydrocodone. Eddy has had numerous encounters with local law enforcement during the past few years. Eddy is also being held in the Izard County Detention Facility in lieu of $5,000.
While in Horseshoe during the drug sweep, Kelly Lynn Alberson age 35 of 1209 Scenic Acre Drive was arrested on an Izard County District Court-Horseshoe Bend Division failure to appear warrant on original charges of obstructing governmental operations, disorderly conduct, and having no driver's license. Alberson's court date is December 3.
All arrested on felony drug charges are scheduled to appear in Izard County Circuit Court on December 11th.
Sheriff Lawrence said this just the beginning of a concerted effort in arresting everyone involved in the distribution of controlled substances and illegal drugs in this area of the county. Those continuing this type conduct and behavior can expect to be arrested at the most unexpected time, when bladders full and eyes are matted over. The only other alternative for these folks is to simply leave the county. The sheriff said he greatly appreciates the cooperation shown by the citizens of Horseshoe Bend, employees of the city and specifically that of Mayor Bob Barnes. The sheriff went on to say that with this level of cooperation we can expect great success.
These charges and arrests are the result of cooperative efforts of the Izard County Sheriff's Department, the 16th Judicial District Drug Task Force, and the Arkansas State Police.
News Release, For Immediate Release, November 5, 2013, POC: Sheriff Tate Lawrence, 870 368 4203
Note to Print Media: Pictures provided of Schales, Howell, Stacy Alberson, Cohn, and Eddy.