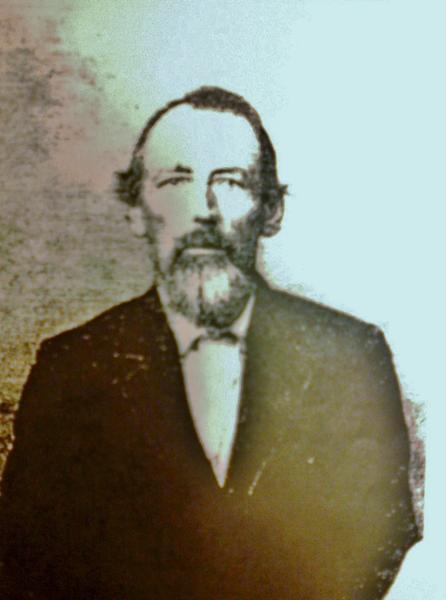 JOHN STACY ROBERTS
Efforts are underway to establish a photo gallery of all previous sheriffs of Izard County. Sheriff Tate Lawrence said that ten photos had been obtained for the project. Among these ten photos is one of John Stacey Roberts who served as Izard County Sheriff from 1883 through 1886. Other photos obtained include those of R.J. Estes who served various terms in the early nineteen twenties, Lawrence Harber and Jewel Harber who both served in the mid-forties, Boyce Cook who began serving in the late forties, Elmer Fudge in the early fifties, C.H. Estes in the sixties, Raymond Vaughn, Jack Yancey, and Joe Martz.
Lawrence would like to encourage relatives of those serving as sheriff in the early years to search out possible picture sources. Pervious sheriffs currently living in Izard County and other places are encouraged to submit pictures of themselves to the sheriff's office.
Plans are to establish the Sheriff's Photo Gallery in the main entrance to the sheriff's office located at 300 Circle Drive in Melbourne. Anyone needing additional information is encouraged to call Sheriff Lawrence at 870 368 4203.
News Release, For Immediate Release, January 27, 2014, POC: Sheriff Tate Lawrence, 870 368 4203.