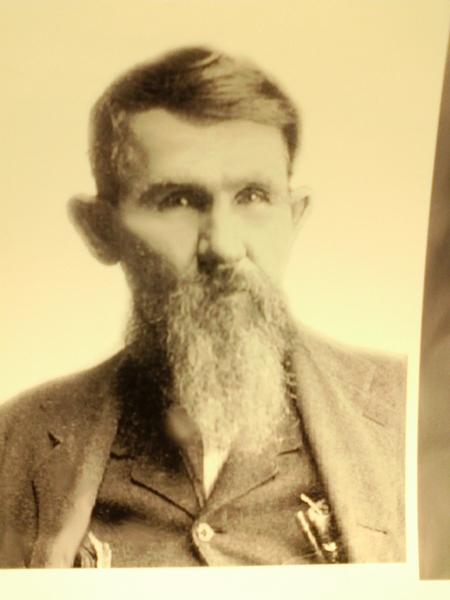 JAMES AIKIN HARRIS SR.
The project to establish a photo gallery of previous Izard County Sheriffs is underway with four pictures of previous sheriffs provided this week. These recent pictures include those of James Atkins Harris, Sr., who served as sheriff from 1900 through 1904; P.A. Billingsley, who served from 1904 through 1908 and from 1912 through 1916; James Atkins Harris, Jr., who served from 1933 through 1936; and W. E. Billingsley who served from 1937 through 1938.
Sheriff Lawrence said that it was his understanding that Harris, Sr. also served some 16 years as Deputy U. S. Marshall and worked from an office in the Izard County Court House. According to his grandson, Jim Harris of Melbourne, his grandfather's mode of transportation as marshal was that of horseback. The Harris' were possibly the only father and son to have both served as Izard County Sheriff.
The project, although underway, is a long ways from completion. Anyone having ideas as to how more pictures can be obtained is asked to contact the Izard County Sheriff's Department at 870 368 4203.
News Release, For Immediate Release, February 21, 2014, POC: Sheriff Lawrence, 8703684203
Note: Picture of Harris, Sr. provided