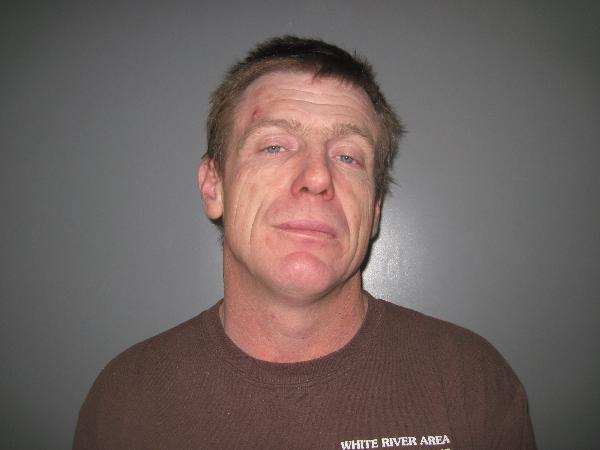 FRANK DICKENS
A late night traffic stop February 18 has resulted in multiple drug related charges against the passenger in the vehicle driver. Arkansas Trooper Richard Pickers stopped a pickup truck for speeding and when he approached the passenger window he detected the smell of marijuana and noticed that the passenger and driver were of visibly shaken. The passenger, identified as Frank Shawn Dickens of Locust Grove was determined to be on probation with the Arkansas Department of Community Correction and upon further investigation, several drug related items were found in the vehicle and one Dickens' person.
A set of digital scales with white residue on it, commonly used in the distribution of illegal drugs, was found in the vehicle. When searching Dickens, two small plastic bags were located in his waistband that contained a white crystal substance believe to be methamphetamine and another bag containing traces of a green leafy substance believed to be marijuana. A smoking device commonly used to ingest meth was also located.
Sheriff Tate Lawrence said that Dickens, age 41 was formally charged with possession of a controlled substance- meth with the intent to deliver, a class "b" felony; possession of drug paraphernalia for the purpose of ingesting meth, a class "d" felony; and , possession of drug paraphernalia with the purpose to pack meth, a class "b" felony. Dickens was also charged as a habitual offender having 4 or more previous felony convictions which allows enhanced sentencing. . Dickens remains in the Izard County Detention in lieu of a $50,000 by District Judge David E. Miller
Sheriff Lawrence said the charges are the collective efforts of the Arkansas State Police, the 16th Judicial Drug Task Force, and the Izard County Sheriff's Department.
News Release, For Immediate Release, February 21, 2014, POC: Sheriff Lawrence 8703684203
Note: Picture of Dickens provided.