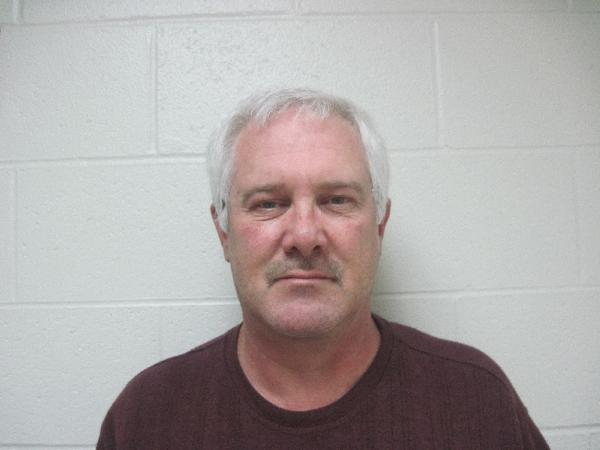 KENNY WARD
A Melbourne man who was sentenced 4-14-14 in Izard County Circuit Court for sexual assault involving a 17 year old male and for social host has been assessed as a level 3 sex offender. The offense also involved the offender throwing a party where numerous teens were present and providing and serving them with alcohol. He engaged in sexual contact with the 17 year old male who had passed out. According to his assessment, Ward's victim preferences are males ranging from child hood age to adult hood.
Kenneth L Ward, age 49 is described as a white male, 6 feet 1 inch tall, weighing 230 pounds and having gray hair and hazel eyes, lives at 360 Arkansas 69 Spur in Melbourne.
Sheriff Tate Lawrence said the Level 3 classification indicates these individuals usually have histories of repeat sexual offending and/or strong anti-social, violet or predatory personality characteristics. Sexual compulsions are likely to be present, but may be kept under control when relapse prevention plans are followed and treatment is continued. The offense patterns of Level 3 offenders reflect a relatively high probability of re-offense and/or risk of substantial injury to victims should re-offense occur.
The Izard County Sheriff's Department is releasing this information pursuant to Act 989 of 1997 and amendments of 2006 regarding sex offenders.
Sheriff Lawrence said that a sex offender notification has been hand-delivered to residences within a half mile of Ward's residence. "This notification is not intended to increase fear; rather it is the sheriff's belief that an informed public is a safer public", he said.
Sex offers have always lived in our communities, but it wasn't until the passage of the Sex and Child Offender Registration Act that law enforcement even knew where they were living. This information cannot be used to threaten, intimidate, or harass register sex offender; otherwise law enforcement's ability to do community notifications could potentially end. We believe the only person who wins if community notification ends is the sex offender in that sex offenders derive their power through secrecy.
News Release, For Immediate Release, October 3, 2014, POC: Sheriff Tate Lawrence, 8703684203