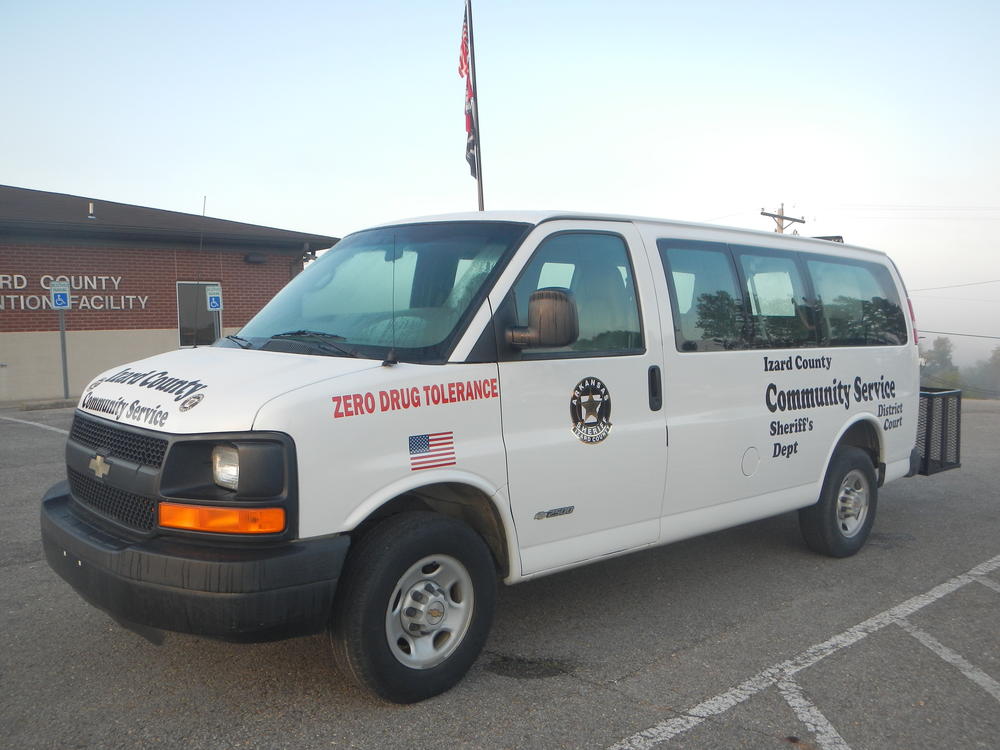 Izard County District Judge David E. Miller and Sheriff Tate Lawrence announced today the establishment of a formalized community service program. The program will focus primarily on individuals sentenced to a fine in District Court who have not paid their fines and have been arrested for failure to pay. Judge Miller said the program will be jointly administered by his court and the Izard County Sheriff's Department. Sheriff Tate Lawrence said this program will not only be beneficial to the county but will free up critical jail space which can be utilized to house income producing inmates from other agencies and the state. Sheriff Lawrence said that he had made application to also house income producing federal inmates. Miller and Lawrence said the net cost to the county is estimated to be minimal and could most likely produce a positive cost effect. Community service workers will assigned from the Horseshoe Bend Division-Izard County District Court and from Izard County District Court in Melbourne.
The Judge Miller and Sheriff Lawrence said these community service crews can be utilized to clean trash and debris from county roads and city streets and work on special projects of the county and the cities within the county. Crews can also be utilized to assistance nonprofit organizations.
Reserve Deputy Jeff Sanders will schedule the crews and supervise their work. A 12 passenger van has been obtained from state surplus and has been upgraded by inmates of the Izard County Detention Facility. The van, white in color, will be clearly marked and the community service workers will be wearing safety vests also clearly identifying themselves as community service workers. A trailer for hauling trash and the necessary hand tools needed to perform various jobs have been obtained as well.
Qualifying organizations can contact Deputy Jeff Sanders at 870-291-3509 to request services.
News Release, For Immediate Release, October 3, 2014, POC: Sheriff Lawrence, 8703684203
Note: Picture of community service van provided