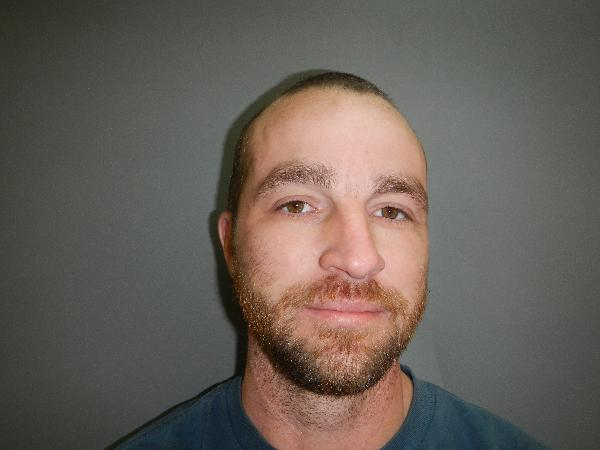 STEPHEN CAGLE
Stephen M. Cagle, age 32 of Melbourne was arrested Friday on a warrant that include charges of breaking and entering, terroristic threatening first degree, endangering the welfare of a minor, criminal mischief, and domestic battering third degree. Sheriff Tate Lawrence said these four felony charges and two misdemeanors stem from an incident November 16 in Dolph involving a female and her small child. Cagle is accused to kicking the door in at the residence, assaulting the female and later breaking the window of her vehicle, grabbing a gun threatening to kill her and the small child. Cagle posted bond Sunday in the amount of $30,000, released and given a court date.
Following a traffic stop in Horseshoe Bend early Saturday morning, Shelby Lynne Johnson, age 23 of Strawberry was arrested pending felony drug charges. Deputy Toby Smith, while detaining Johnson requested assistance from K-9 officer Richard Williams and drug dog partner, Hugo. The k-9 hit on the vehicle and methamphetamine, other drugs and a weapon were located in the vehicle. Formal charges are in the process of being filed. Johnson remains in the Izard County Detention Facility. Johnson, when arrested tested positive for opiates, oxycodone, and meth.
Casey Ryan Williams, age 26 of Pineville was arrested Sunday night on an Independence County warrant and is being held in lieu of $819 bond.
Phillip Marshall Pipkin, age 29 of Mountain View was arrested Sunday evening on a failure to pay fines warrant and is being held in the Izard County Detention Facility in lieu of $375 cash bond.
Brandon Sturtze, age 37 of Dixie Circle, Horseshoe Bend was arrested the evening of November 26 when he entered the General Dollar Store in Horseshoe Bend, removed a package of t-shirts from the shelf and attempted to return the item without a receipt for cash. According to store video, Strutze then walked out of the store with the item. Strutze posted bond Sunday in the amount of $500, given a court date and released.
Donna Gwen Nuemann, age 58 of Horseshoe Bend was arrested November 25 on the charge of harassment. Nuemann posted bond the following day in the amount of $1,105, given a December 9 court date and released from the Izard County Detention Facility.
Brandie Leigh Lyons, age 28 of Salem was committed November 25 to the Izard County Detention Facility by Drug Court for a period of 27 days while Joseph Lynn Lyons, age 30 of Batesville received the same sentence.
Four inmates of the Izard County Detention Facility who were awaiting bed space were transported Monday to eh Arkansas Department of Correction. These inmates include Zachary Charles Mayfield, age 34 of Calico Rock; William Winston Taylor, age 43 of Calico Rock; William Beckley, age 32 of Zion; and Timothy Scott Cannon, age 22 of Horseshoe Bend.
Note: Picture of Cagle and Johnson provided
News Release, For Immediate Release, December 1, 2014, POC: Sheriff Lawrence, 8703684203