RICKY LAKE TANYA TURNER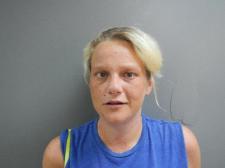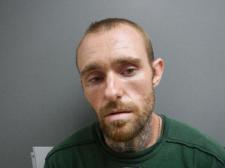 KAGNI GILLIHAN CHAD LANGSTON
A Saturday afternoon, July 9 domestic violence call to the Izard County Sheriff's Department eventually led to multiple arrests none of which were domestic violence related. As Sgt. Gabe Sanders was responding to the domestic violent call at a Dixon Street apartment in Melbourne, Sanders was advised that the alleged perpetrator had the left the apartment driving a white pickup truck and that the driver was armed.
Sheriff Tate Lawrence said that Sgt. Sanders stopped the white truck and determined that it was being driven by Chad Langston a known felon of Melbourne and was occupied by passenger Kagnie Gillihan. The truck sped away from the deputy by driving through a nearby lawn and Stg, Sanders gave chase but lost sight of the vehicle on Crosby Lane in Melbourne at which time the pursuit was terminated.
Meanwhile, Deputy Jayden Whitfield made contact at the apartment with two individuals who stated that Gillihan came to the apartment around four a.m. that morning wanting to stay at the apartment because Langston, her live in boyfriend, was acting strange. The apartment resident then stated that early afternoon, Tanya Turner, also a known felon on probation, came to the residence to check on Gillihan. Then shortly after Turner left the residence, Chad Langston showed up with a bag of loaded guns stating that he wanted everyone to die and if the police showed up, he would take them out.
Around two p.m. dispatch advised that there was a report of a vehicle accident on Jumbo Road involving a white pickup and that no one was in the vehicle. Lt. Charles Melton responded to the scene of the accident and determined that the owner of the crashed vehicle was Chad Langston. Shortly thereafter Kagni Gillihan came walking out of the nearby woods and stated that she did not know here Langston had gone.
Spotting the vehicle of Langston's grandmother, deputies along with Probation/Parole Officer Josh Morehead stopped the vehicle driven by Ricky Lake, a known felon, thinking Langston might have been have been picked up from the accident scene and could possibly be in the vehicle, but he was not. However, in the vehicle was a 308 caliber rifle with a bullet chambered in the gun and ready to fire. Also in the vehicle were various ammunition magazines and a black bag containing some 750 rounds of ammunition. It was later determined that the wrecked vehicle belonging to Langston also contained ammunition.
Deputies were called to Crosby Street because of a bag on the side of the road was located and that it contained several weapons, all with a round chambered and ready to fire. Also in the bag was paperwork with the names of Langston and Gillihan. Sheriff Lawrence said all the guns had been earlier reported as stolen from residence near Calico Rock.
During the sequence of events, Izard County Dispatch was advised that an ATV, side by side type, had been stolen from a residence a mile or so from where Langston had wrecked his vehicle. The ATV was located on highway 9 south and was driven by Langston.
Langston, Gillihan, Turner, and Lake were arrested and face various charges. Langston, age 31 is charged with theft of property, theft by receiving, a class D felony, possession of a firearm by a convicted felon, and aggravated assault, a class D felony. Relating to the vehicle accident, Langston is charged with reckless driving, leaving the scene of an accident, and having no proof of insurance.Gillihan, age 30 of Melbourne was charged with theft by receiving, a class D felony, and tampering with physical evidence, a class D felony. Ricky Lake, age 37 of Melbourne was charged with theft by receiving, a class D felony and possessing of a firearm by a convicted felon, a class D felony. Tanya Turner, age 46 of Calico Rock was charged with theft by receiving, a class D felony and possession of a firearm by a convicted felon.
Langston remains in the Izard County DetentionFacility in lieu of a $120,000 bond, Lake on a $5,000 bond, and Turner on a $5,000 bond. Probation/parole holds have also been placed on the individuals. Gillihan was released for medical reasons. All four are scheduled to appear in Izard County Circuit Court on August 10.
News Release, For Immediate Release, July 13, 2016, POC: Sheriff Lawrence, 8703684203
Note: Pictures of Langston, Lake, Turner, and Gillihan provided