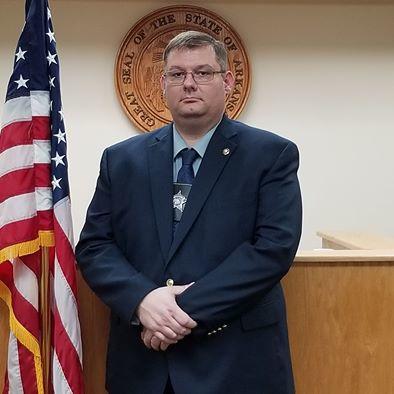 Chief Deputy Charles Melton
The Izard County Sheriff's Department patrols some 1500 miles of county roads in an area of 547 square miles. The county is divided into patrol zones to facilitate scheduling in all areas of the county. Chief Deputy Charles Melton is responsible for such scheduling and does it in a way not to establish a pattern and does so to provide maximum patrol visibility for the entire county. Patrolling is done primarily with marked patrol units and supplemented when needed with unmarked units. Maximum visibility of patrol units is a deterrent to crime and is one of the pro-active means of crime prevention. Patrol deputies live in different areas of the county in order to further provide total coverage.
The department has the capability to patrol the waterways in the county and does so when the need arises. The department is equipped with two water craft which is also used for water rescue operations.
Izard County Sheriff's Department assumed public safety responsibilities in September of 2013 in Horseshoe Bend.